ELANZA Export Private Ltd.

Business Type:

Factory, Importer, Exporter

Main Products:

Granite Slabs,Granite Tiles,Marble Slabs,Countertops,Cut To Size for Projects,Sandstones,

Country/Region:

India

Established:

Nov 08, 2002

NO. of Employees:

51 ~ 200

Annual Turnover:

US$ 2.5 ~ 5 Million

Verification Type:

Onsite Check ?

The supplier's company certificate has been verified by StoneContact.Com.

√ Certificates:
Company Description
We would like to introduce ourselves as Processor and Exporters of Granite. We are in this field from the year 2002. Right from fabricating stone processing machinery to processing and exporting. We have our processing units located at 4 locations in India and we process most of the popular colors of Indian Origin. Down South, our Head office and 1st processing unit is located at Madurai, then we have another processing units at Ongole, Abu Road and Bangalore.
Our product range includes Honed, Polished, Bush Hammered and Sand Blasted in exclusive design. We also produce Counter-tops, Kitchen tops, Vanity-tops in different colors as per the specifications and Drawings provided. We are also doing Granite Tiles & Slabs, Slates, Sandstone and Limestone. We can specialzing in Projects where in we do Cut to sizes as per the requirement of the project in any number of sizes including add-on works like Anchor-Holes, Anchor-Pockets, Side Profiles, Holes or cutting for Wash basins.
We give special care in Packing and Forwarding as it is really important that the material reaches the destination on Time and Safe. We use most suitable packing materials to save any damage to the material just like breakage of corners or damage on the finish of edges.
Foloowing are just some colors which we are strong at and working regularily for the last 8 years:
ABSOLUTE BLACK
LADY DREAM
BLACK GALAXY
MADURA GOLD
COLOMBO ZUBRANA
PARADISO CLASSIC
COLONIAL CREAM
COLONIAL GOLD
RED MULTICOLOR
IMPERIAL GOLD
RAW SILK IVORY
IMPERIAL WHITE
RAW SILK PINK
IVORY BROWN
IVORY FANTASY
RIVER WHITE
IVORY WHITE
SHIVA YELLOW/GOLD
INDIAN ZUPRANA
TAN BROWN
KASHMIR GOLD
TROPICAL GREEN
KASHMIR WHITE
VYRA ZUPRANA
ZUPRANA GOLD
For requirement of any Indian granite whether tiles or slabs, any thickness, any size, (normal or abnormal) any finish or cut to size, your enquiries are highly solicited. We assure from our side best of service at the most competitive prices. If you visit India anytime for Business or otherwise, we will be happy to welcome you in our Country and Company.

Onsite Check
The supplier's company certificate has been verified by StoneContact.Com.
Verified Supplier
International Name
Local Company Name
Company Establish Date
Business License
Trade License
Existence Image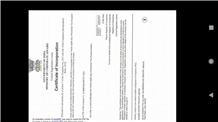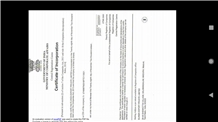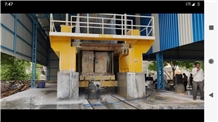 Contact Details
Neeraj Goyal (CEO)
Telephone:

+91-9677607018

Fax No:

+91-4522584498

Mobile::

+91-9843056002

Company Address:

28/4B, Shenkottai Village, Shivganga Main Road Madurai Tamil Nadu
Send a message to this supplier